WHERE UNIQUE, COMPLEX, FLAVORFUL TEA AND
BOTANICAL BLENDS MEET CARIBBEAN FLAIR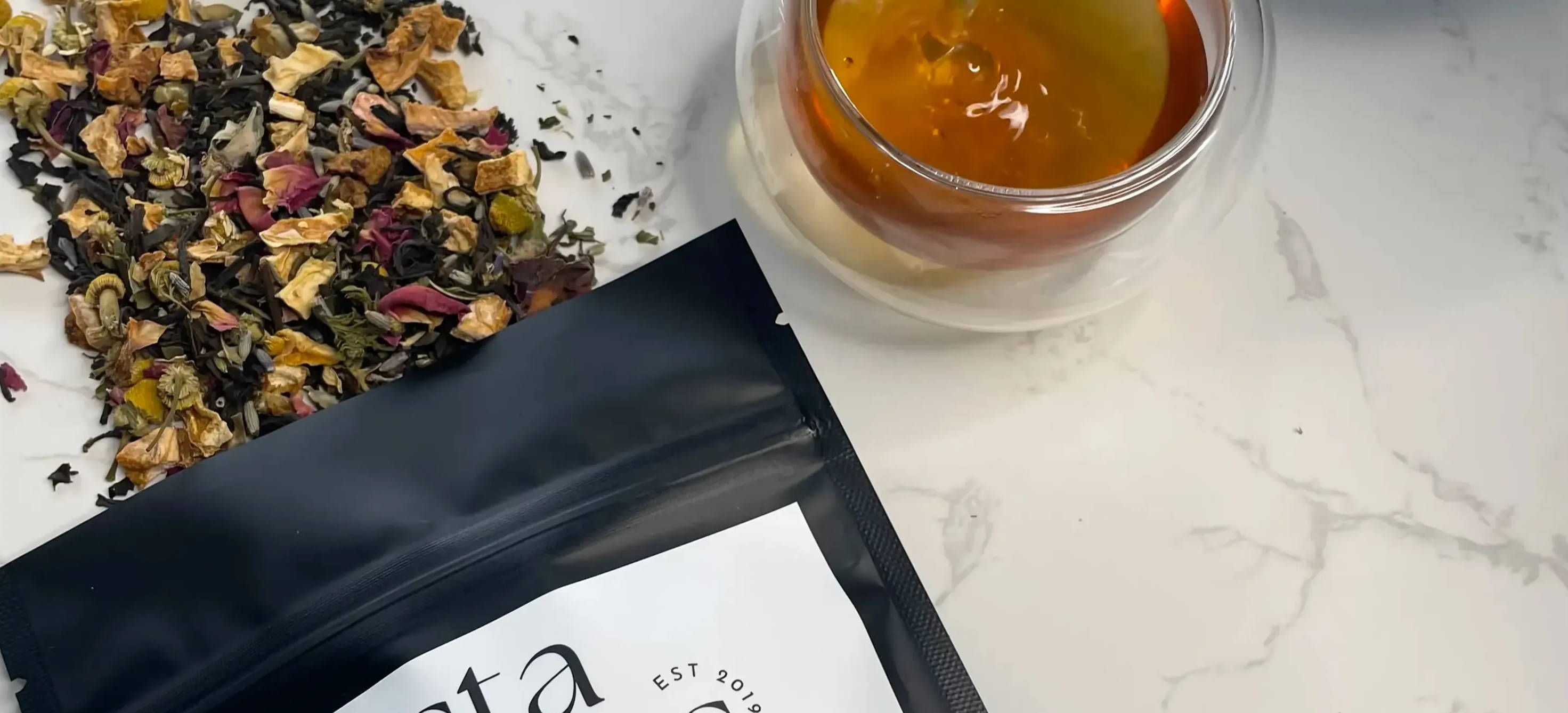 LET'S CURATE AN
EXPERIENCE WITH TEA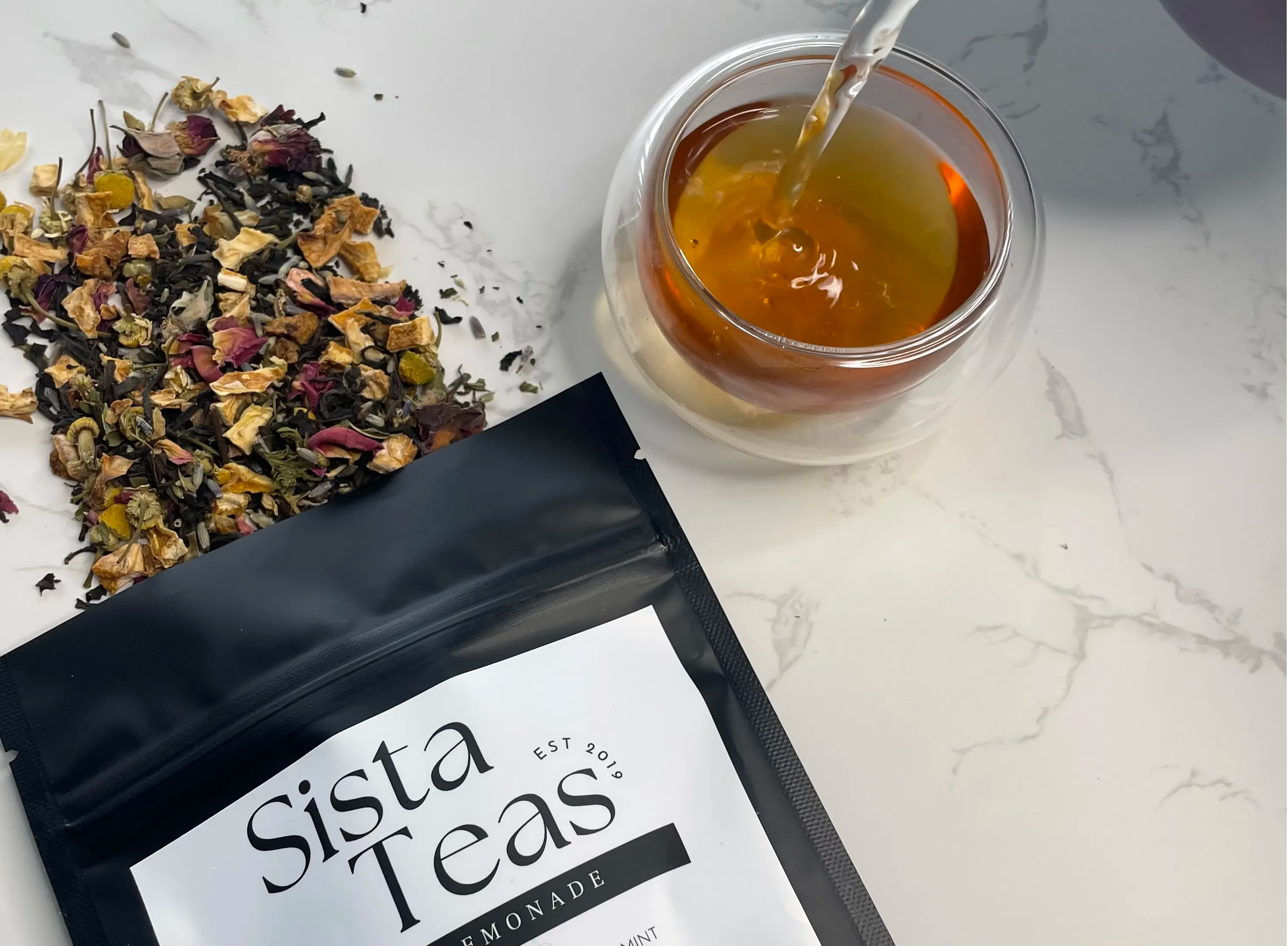 LET'S CURATE AN EXPERIENCE WITH TEA
---
To curate unique premium blends of tea and botanicals for customers to explore with their taste palates, resulting in sophistication and relaxation.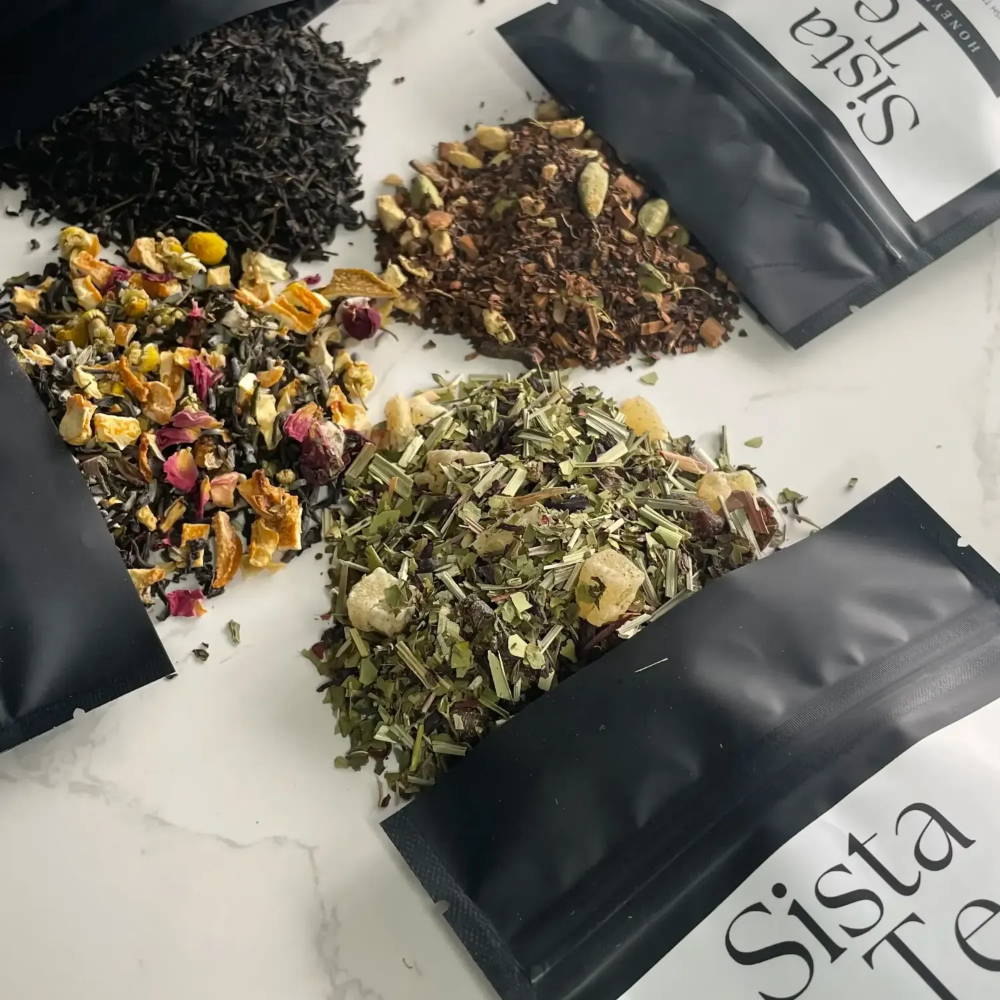 ---
Creating a culture of love and diversity by sharing hospitality through tea.
Achieving a high standard of excellence through research and accountability.
Finding new ways of connecting from the lens of humility, integrity, and respect.
---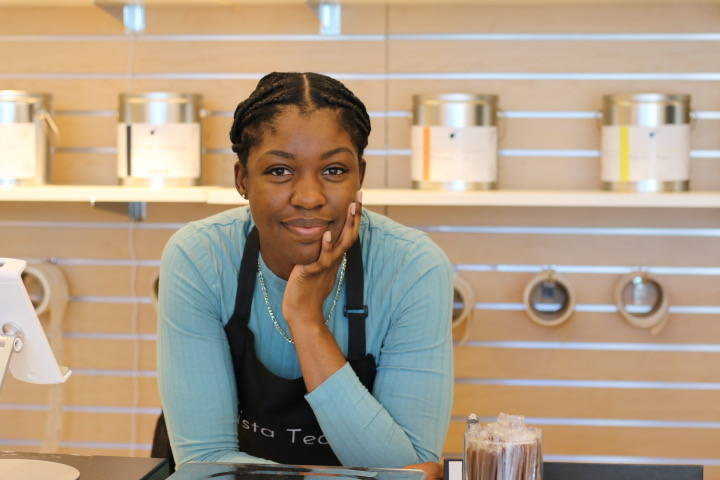 As a first-generation American with Jamaican and Montserratian roots, my family taught my sisters and me that tea could cure everything. Stomach ache? "Drink some tea." Headache? "Have some tea." Broken bone? "Drink some tea." Although the latter might not be true, we believed in the power of this elixir. While tea may not directly heal a broken bone, we all know it can help alleviate the pain and trauma of such an experience.
__________
My love for tea deepened when I landed a job at my favorite workplace to date - Teavana. There, I learned about the intricacies of tea leaves, its rich history, and the wonderful flavors it can offer. My passion for tea did not go to waste because, in November 2018, I got an idea from God to start my tea business. And so, Sista Teas was born in April 2019.
_________
Our goal at Sista Teas is to change your perspective and experience of your daily cup of tea. We aim to introduce unique and complex tea blends and botanicals with a Caribbean flair. We're committed to transforming the way you enjoy tea with each of our handcrafted blends. So, are you ready to explore new flavors with your taste buds?
PASSING DOWN LEGACY THROUGH
CUPS OF "HOSPITALITEA"
---
SISTA TEAS FEATURED ON WORLD TEA NEWS